Informations :
---
Couples Weekend
From Friday May 10th to Sunday May 12th 2019 - Burgundy - Meursault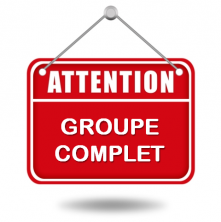 This event is now fully booked and registrations are unfortunately not possible anymore.
To stay informed about our programs, we recommend that you suscribe to our Newsletter which is distributed 4 times a year.
A registration form is at your disposal here : Newsletter registration
---
Program :
Innovative and exclusive custom developped Yoga & Coaching program, surprise theme;
in addition, fun and sports activities; as well as some gastronomic delights.
---
Benefits included : All inclusive package.
---
Lieu : Bourgogne - Meursault.
---
Registration & Confirmation : We are really sorry but registrations are now closed.
---
Payment & Conditions : n/a.
---

---

---